People have been minding their weight nowadays so they either go vegetarian, eat low-cal foods or eat nothing at all. Others try frozen yogurts or 'froyo' as you would simply call it. Renan and I always eat frozen yogurt. But not to compensate with the natural food we eat but as something we would have if we're hungry or want something for desserts.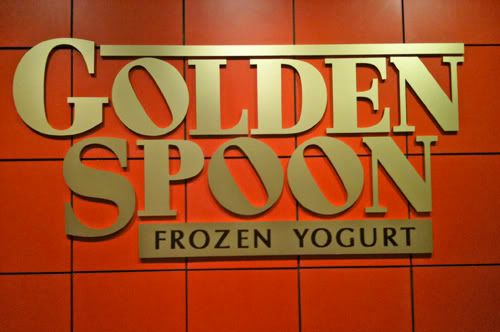 We tried Golden Spoon this time. Same with other existing yogurt places, you have the whole upper hand of how you want your yogurt to taste like. First you choose the base yogurt: they have vanilla, strawberries etc. then you choose what toppings you want with it. Say chocolates, berries or nuts. Its all you.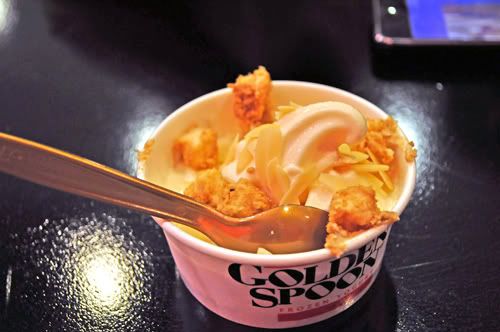 And true enough, it does taste like ice cream! I would have this again next time.