After the rigorous but fun bike ride we had at Nuvali,
Renan
and I both became so hungry and decided to eat an early dinner at Conti's who is famous for its mouth-watering desserts!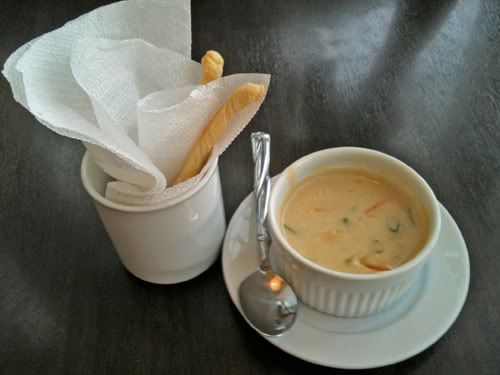 Renan ordered the Cheezee Veggie Soup P80.00 for starter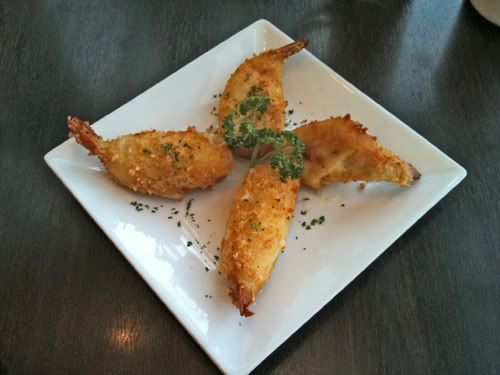 While I order the Shrimp Croquettes P145.00.
For our main entree, Renan refused to eat anything heavy.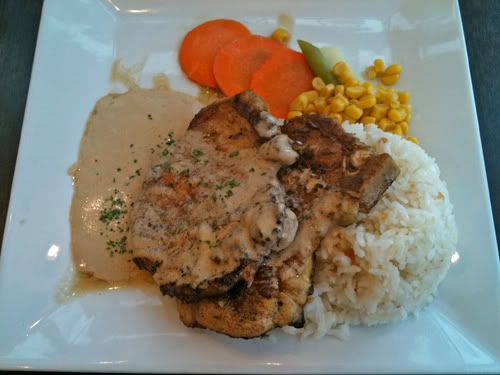 But I tried this 2pcs Grilled Pork Chops P250.00.
For our much-awaited dessert, we try something else rather than the usual Mango Bravo. This time we ordered the NY Cheesecake! P80.00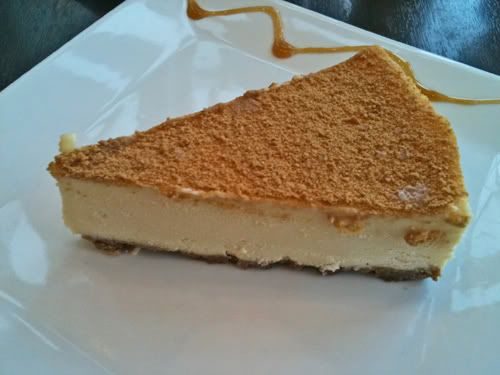 This is the best tasting cheesecake I've ever had in my life! Its so creammmyyy and it doesn't have this sour aftertaste I always get whenever I would have one.
What I also appreciate about this place aside from having 'NO SERVICE CHARGE' is that they have a great set of utensils which means that they really put an effort to serve their customers best.
I tell you these are heavy! I am shaking the whole time I'm using these 'cause my arms are sore from the bike ride.