Rick
, a good friend of ours and the marketing manager of Dean and Trent, invited us for lunch at Mister Kabab located at West Avenue. I haven't heard of the place yet but Ren who hears about it quite often is excited to try their food. Rick told me that this place is open 24 hours that is why drunkards who wants to sober up stays here until they can carry themselves home safely.
Wooden chairs right in front of their parking space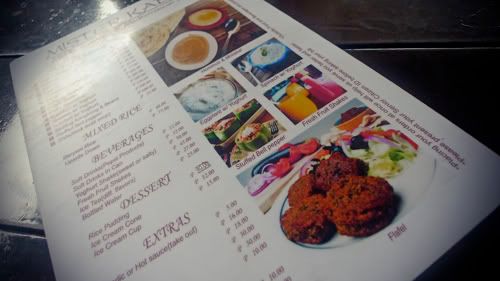 Our orders came faster than we thought
Special Chicken Kabab
Rick likes his dish with a lot of yogurt (yep, that white thing he's holding)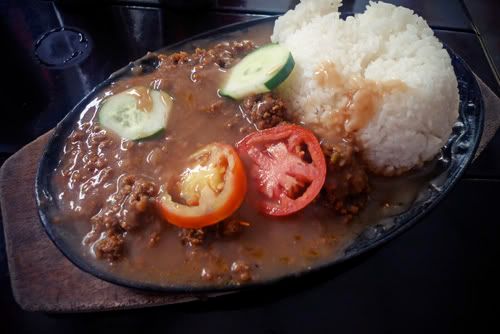 Sizzling Keema
I ordered the keema cause it sounds ethnic but I don't know what the hell it really is! Once it came, I tasted it and its alright. Kinda taste like liver spread actually but a tad spicier. Anyways, Ren finished the whole meal cause I can't devour it all. And to kill the aftertaste, I ordered rice pudding which looks like a brain at first but tastes
like suman
dipped in syrup.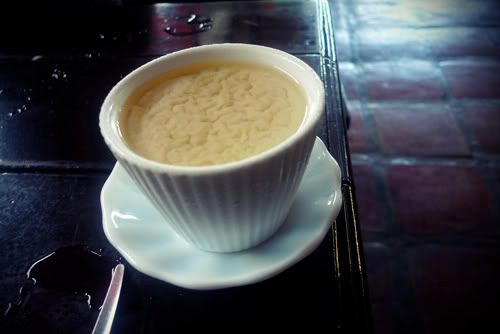 Rice pudding
Ren finished it off with a strawberry+vanilla mixed soft ice cream.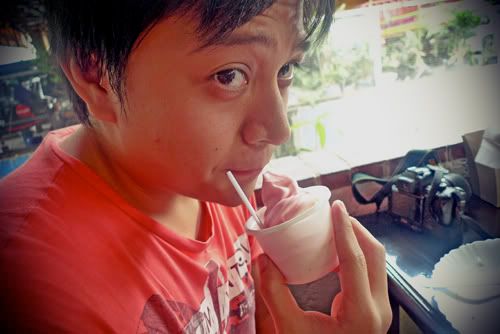 For more information:
Click
here
to visit their Facebook account