I never tried scramble when I was a kid cause my mom don't want me to eat anything that is sold on the streets outside our school. But sometimes I sneaked in by eating fishballs or kikiam, but never tried scramble really. So when we visit SM Hypermarket in Tiendesitas, this small kiosk caught my attention.
I finally tried scramble for the first time and I pretty much enjoyed the experience. What made it all the more special is its price and the toppings you can add with it. Try this, its fun - and its safe (I mean safer).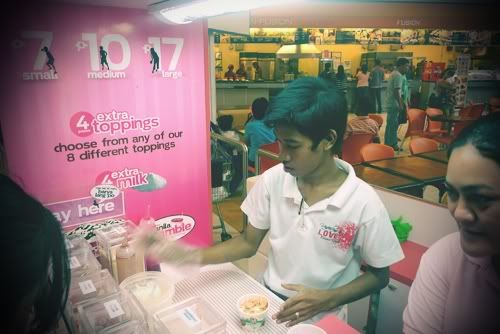 I ordered medium sized cup and added fruit loops, strawberry flakes and syrup.
Small Cup: Php 7.00
Medium Cup: Php 10.00
Large Cup: Php 17.00
additional:
Toppings: Php 4.00
Milk: Php 4.00
For more information: